LSALT Peptide (Metablok) Scientists
LSALT Peptide (Metablok) team – lead scientists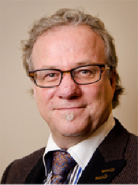 Dr. Stephen Robbins Ph. D
Dr. Robbins is currently a Professor at the University of Calgary in the Departments of Oncology and Biochemistry & Molecular Biology. He is a former Canada Research Chair in Cancer Biology, and is an AHFMR Scientist. Dr. Robbins obtained his Ph. D from the University of British Columbia in 1991 and pursued postdoctoral training at the University of California, San Francisco, under the mentorship of Nobel Laureate Dr. J. Michael Bishop. His current research interests are in the area of developing novel therapeutics for cancer with a specific focus on brain tumours.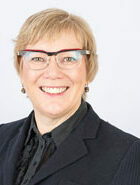 Dr. Donna Senger Ph. D
Dr. Senger obtained her PhD in the Department of Cell Biology at the University of Alberta. During her Ph. D studies she published a seminal paper in her field that described a novel signaling process in sympathetic neurons where nerve growth factor (NGF) induces a rapidly propagated signal that does not require vesicular transport of NGF. In 2000, Dr. Senger moved to the University of Calgary where she helped to establish a multi-disciplinary translational research group. Dr. Senger's research has focused on numerous aspects of both primary and metastatic brain cancer with an emphasis on understanding brain tumour progression for the development of new treatments.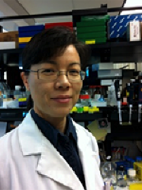 Jennifer Rahn Ph. D, B Sc., M Sc.
Jennifer Rahn has a BSc (Hons) and an MSc in Pharmacology from the University of Alberta, during which she focused her studies on anti-viral and cancer nucleotides. This led to a 3.5 year stint in biotech, where she was involved in most aspects of vaccine production, from scaling up research sized batches to planning and executing GMP runs of the final product. She then did a PhD in Medical Sciences (Laboratory Medicine and Pathology) at the University of Alberta, rounding out her knowledge in basic and industrial research with clinical experience in the realm of breast cancer metastasis, and followed up with post-doctoral studies in the cellular and molecular characterization of glioblastoma multiforme. Jennifer continues her work in Steve Robbins' lab at the University of Calgary, in identifying and characterizing peptide reagents for targeting vascular changes induced by cytokines and/or different patient-derived or experimental cancers, as well as the heterogenous cellular subpopulations found in different cancers.